In any investment, you expect to have fun and make money.
– Michael Jordan
2019 was a year of many fun events, we never failed to have fun while we were busy making money! Here's a quick update on every fun event that happened at Automatad Inc!
Books! We love them!
Here's one thing we know is true – top leaders are often eager readers and learners. More importantly, devouring a book, not only paves a way to find new insights but it also changes the way a person thinks and works. We believe reading books can light up your imagination and invigorate your thought process.
Hence, building our own leadership capacity, we stocked up shelves of our office with some of the best and most erudite books related to B2B, leadership, and management skills and some fiction too b'cos we ain't all that boring! 😉 We got the books at no cost and upon completing the book, we always gathered to share our learnings and thoughts. ( These are some fun brainstorming sessions! )
Office retreats and fun!
Although we did have an excellent year in terms of revenue and growth, that doesn't mean we weren't having fun.
To Automatad, allowing the employees to take time off at their choosing is one of the primary concerns since we believe it is very important to maintain an equilibrium in the different aspects of employees' lives and have a work-life balance. Every year, we get at least 21 days (3 weeks) off every year in addition to additional sick leave days.
This year we went on 3 treks and 2 office retreats apart from our bi-weekly Friday parties where we binge on pizzas and get drunk on beer! Oh yes! lets not forget the birthdays and work anniversaries! We ate close to 30 cakes this year! Damn that a lot of calories to burn!
6th Year Anniversary in Thailand!
We have been in the industry for more than 6 years now and this year we celebrated our 6th anniversary in the land of elephants and beautiful beaches – Thailand.
This was one of the most memorable outings this year. We flew to Phuket, stayed in the island-cum-city for five days, and then flew to Bangkok for a day and cruised in a boat to the Phi Phi islands. We had fun with karaoke sessions, participated in activities thrown out by the team such as snorkeling, jet-skiing, and parasailing. Office fun was redefined here!
'Snacc' ing while working!
When it comes to office perks, rather than just focusing on international trips or books, Automatad also focuses on a happiness-inducing perk that is snacks. We believe working with a healthier snacking option has a positive impact on our productivity in a number of ways. Every week, we got reimbursements for beverages or snacks.
Indeed, many of us are fitness freak. But, some of us would prefer to give ourselves a treat of Little Hearts or Jim Jam Biscuits, cup noodles, etc. Besides, we're fond of Coffee.
B'cos 'Good ideas start with brainstorming. And great ideas start with coffee!!'
New kids on the block
2019 was a year of growth for Automatad – in terms of revenue as well as teammates. This year, we crafted 15 welcome messages for our new teammates and became a part of our growing team. The new folks joined our Marketing, Ad Operations, and Tech team.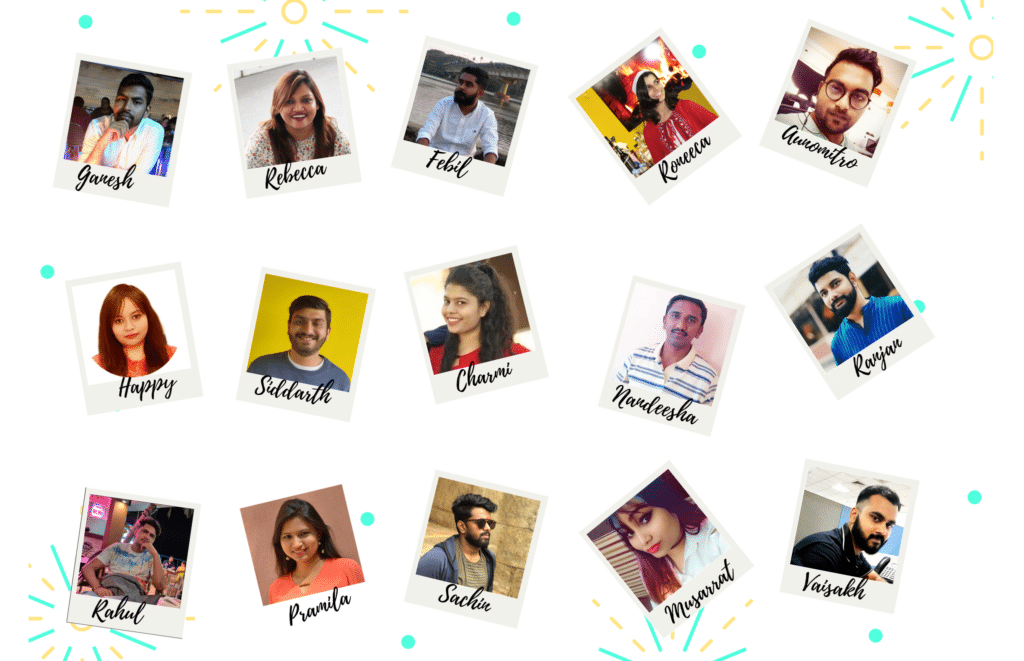 Sounded fun? Want to join us in 2020 and be a part of the bandwagon?
Well, we are hiring! – Drop us an e-mail at workwithus@automatad.com, we should be able to figure out something.
Also, have a great year ahead .. Happy New year !!