At Automatad, we continually develop industry tools and contribute to open-source projects like Prebid. In the initial days of the release of the ads.txt, only 13% of the 10,000 most popular domains that sell digital ads adopted ads.txt.
However, With Google announcing that its DoubleClick Ad Exchange (now Google Ad Manager), AdSense Network and DoubleClick Bid Manager (Google's DSP) will begin using ads.txt files to filter unauthorized inventory, there was a huge spike in the number publishers who have implemented ads.txt on their websites in the last few weeks.
Between mid-September and the end of October, that number jumped to 44 percent, according to the data from Ad Ops Insider publisher Ben Kneen.
Why is it important to verify your ads.txt file?
The principle behind the ads.txt is to prevent spoofers from siphoning millions of ad dollars from the ad tech ecosystem. So, it requires authentic publishers like you to say who are the authorized sellers. This, in turn, help buyers to buy your ad inventory at the right place.
Exchanges selling spoofed inventories won't receive any bids and authentic SSPs and ad exchanges that have real relationships with publishers receive the bids ensuring the amount goes to the actual publishers.
At the end of the day, your bottom line will stay protected. As syntax errors are reportedly the most common form of ads.txt errors, we launched a tool to help you validate ads.txt files – Verify ads.txt.
How does Ads.txt Validator work?
Enter your website URL and hit Enter

Or
You can upload your Ads.txt file by clicking on "Choose file" and hit Enter
Or
You could copy/ paste the contents of your ads.txt file in the following text area and click on Verify Ads.txt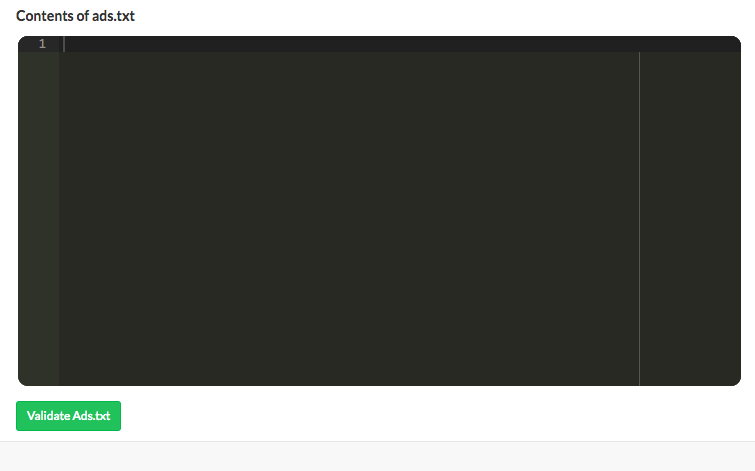 The result will be displayed in the message box, with all the errors highlighted in red and the warnings highlighted in yellow.
Post this you can easily download the file by clicking on Download Ads.txt

What Verify Ads.txt Can Do
It can validate:
– If your ads.txt file follows the syntax :
<SSP/Exchange url>, ,< (Direct /Reseller) >,
– Exchange URL
– Account relationship (Direct/ Reseller)
– Variable names that are valid
What Verify ads.txt can't do
It cannot validate:
– Your publisher ID
– Certification id
– Variable values
Click here to give it a spin. We are constantly focused on building products that would help our publishers and are always open to feedback. Feel free to drop a mail at marketing@automatad.com and we will be glad to listen to your concerns.